MPMX Reports Solid 2021 Performance and is Poised for a Strong 2022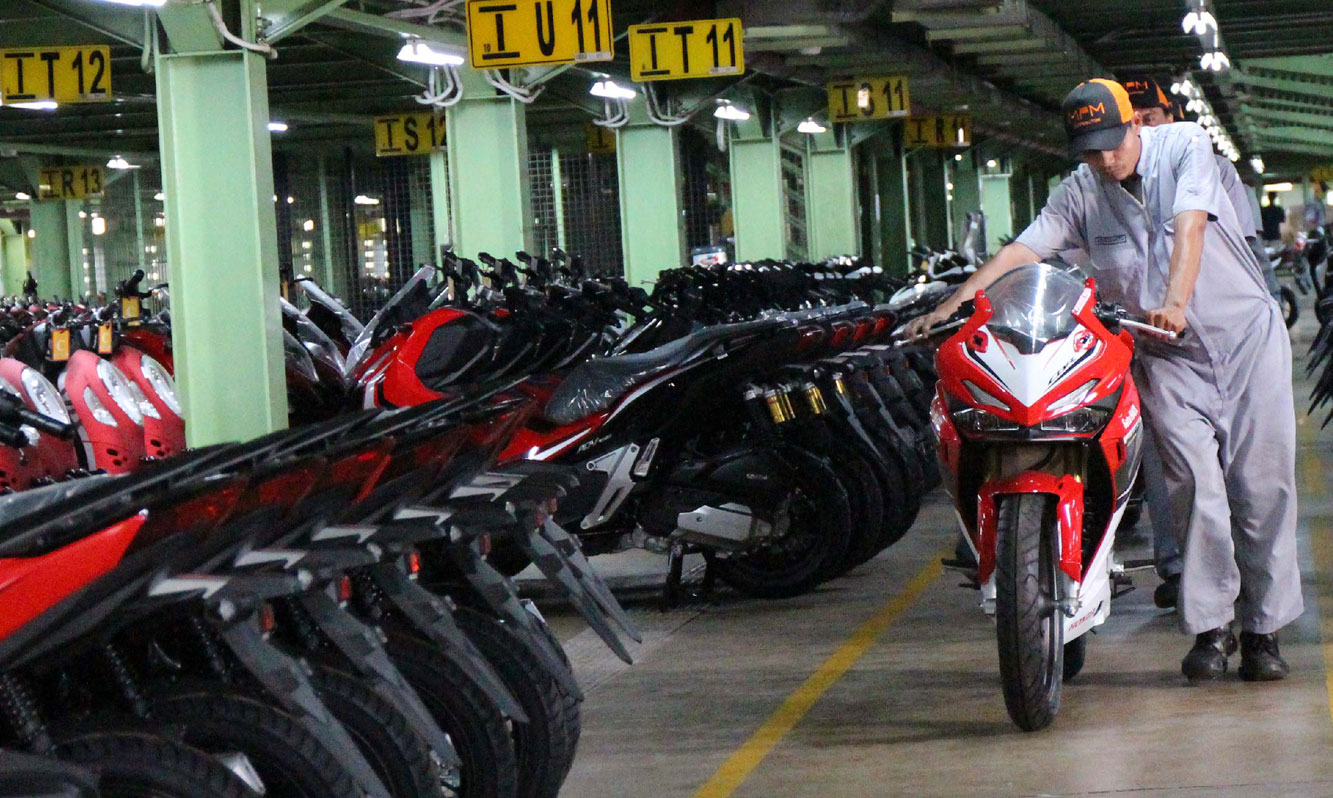 FY2021 Key Highlights:
Delivered net revenues of Rp12.9 trillion, an increase of 15% compared to 2020
NPAT is significantly increased by 208% from Rp134 billion to Rp412 billion

Strong sales growth acceleration in the two-wheel distribution and retail business
A healthy balance sheet with a strong cash position of Rp1,848.4 billion as of 31 December 2021
PT Mitra Pinasthika Mustika Tbk (IDX Ticker: MPMX, the "Company"), one of Indonesia's leading consumer automotive and transportation companies today released its audited 2021 consolidated financial statements with a number of positive achievements despite still facing the Covid-19 pandemic situation. The Company delivered a solid and encouraging performance with net revenue growth of 15% to Rp12.9 trillion and recorded a consolidated net profit of Rp412 billion, which grew 208% compared to the same period last year.
Suwito Mawarwati, Group Chief Executive Officer MPMX:
"Looking back at 2021, we are very grateful for the Company's performance. We have ended 2021 strongly, and once again we have demonstrated our resilience and capability in overcoming crisis with another outstanding performance and multiple achievements, and we enter 2022 with good momentum supported by the ongoing national economic recovery.
We had a solid year in 2021 and are pleased by the progress we made this past year in a number of important areas, such as on our digital transformation initiatives as a response towards the dynamic changes in customers' behavior towards digitalization. We have carried out various digital innovations in both product diversification and business process improvement, such as the online claim portal for MPMInsurance, Brompit at MPMulia, online auction at AUKSI as well as the launch of our latest digital product, OtoDeals.
By focusing on digital competence, providing the best products and consumer experience through effective execution while consistently implementing high discipline of cost leadership, the Company has achieved satisfactory performance and for that, I would like to thank all MPM Group's employees for their hard work and dedication which has enabled all these deliverables. We also thank all shareholders, business partners, and customers for their continuous support."
Key Figures
Financial Performance

FY21




(in millions of Rp)

FY20




(in millions




of Rp)

%Growth YoY

Net Revenue

12,908,103

11,181,671

15.4%

Gross Profit

1,196,226

1,048,633

14.1%

GP Margin

9.3%

9.4%

Operating Expenses

(840,894)

(801,203)

5.0%

Operating Profit

476,912

344,706

38.4%

Net Finance Income (Cost)

31,831

57,308

(44.5%)

Share of Profit (Loss) of Associates

25,494

(118,551)

Turnaround

Net Profit from Continuing Operations

423,834

190,425

122.6%

Net (Loss) Profit from Discontinued Operation

(12,086)

(56,853)

(78.7%)

Profit for the Period

411,748

133,572

208.3%

Net Margin

3.2%

1.2%

EBITDA

842,394

516,187

63.2%

Performance
Overall, the Company's financial and operational performance had improved compared to the previous year, where the performance was above the target set at the beginning of 2021. All business segments have shown their resilience during the pandemic by recording an increase in the net profits, except for the Insurance segment which posted a relatively stable profit growth despite the good gross premium growth.

Distribution, Retail, and Aftermarket Segment recorded an 18.7% in revenue which generated approximately 90% of the total consolidated revenue driven by the strong sales growth of the two-wheel market nationwide. MPMulia sold 646 thousand units, rose 16% from the same period last year. Throughout 2021, MPMulia strived to maximize the collaboration between Main Dealer, Dealer, and financial company to support sales and to maintain the domination of market share, conducting offline marketing activities with attractive, effective, and efficient marketing programs; as well as implementing various digital initiatives to improve business ecosystem.

For the Transportation Segment, MPMRent's revenue decreased by 7% compared to the same period last year mainly due to the lower used car sales volume. In 2021, AUKSI the subsidiary of MPMRent launched an online auction which increased the used car sales margin by 23%, higher than the set target of 20%.

As the Insurance Segment, MPMInsurance recorded an increase of premium growth by 29%, despite the 9% decrease in revenue. This was due to the lower profit contribution from the premium of vehicle insurance products, even though there was growth in other insurance products.

Our associates JACCS MPMFinance Indonesia made a better contribution with the improvement of net profit and lower NPL>90 Days to 2.3%.

Dividend
As an ongoing commitment in rewarding the shareholders, the Company has distributed dividends at Rp115, - per share in 2021 for the financial year 2020. The company aims to continue its promise of delivering outstanding investment returns to its shareholders in the long run.

Business Outlook
Furthermore, in 2022 the Company will continue to be more innovative to create products that are relevant to the market nowadays and consistently seeks opportunities for potential mergers and acquisitions in order to develop business in a non-organic manner that can bring added value to our shareholders and stakeholders.